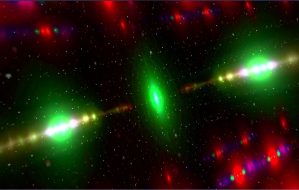 UNLiMiTED FRiDAY 645 XXL
FRiDAY MARCH 31st 2017
(LIVE) 11AM PST/2PM EST/8PM CET
(Note: Due to a YT-a-like issue, we can't broadcast on VAUGHNLIVE no more. However, UF-TV HD will return later in summer 2017 !!)
UNLiMiTED FRiDAY is proud to pressent:
" UF 645 XXL – DOUBLE D EDiTiON "
Starting Friday March 31st at 2:00 PM Eastern / 20:00 CET!
The full lineup includes:
Friday March 31st 2017 (APPROX Times):
2:00 PM EDT / 20:00 CET – DANiEL WANROOY (.NL)
4:00 PM EDT / 22:00 CET – DANNY PALM (.SE)
Tonight a special UF-DUO edition, presenting "DANNY PALM" from Sweden and "DANiEL WANROOY" from The Netherlands. As time progresses, some DJs have so much content, they also create their own cast. We have granted persmission by these artists to also broadcast their show on UNLiMiTED FRiDAY. Tonight is such a night. DANNY PALM has a great series "PLATiTUDE" with great guests joining in from time to time and DANiEL WANROOY's "BEAUTY of SOUND" both reached a milestone in their episode-numbers. We of UF would like to congratulate them both with this achievement and we hope to hear much-much more from them in the future.
Check it out…
 DANiEL WANROOY  (.NL – TRANCE )  
DANNY PALM (.SE – PSY-TRANCE )
* = TRACKLiST (IF AVAiLABLE) (scroll down…)
---
//**//
Listen by using the player at PARTY107. ( UF iNFO )
//**//
---
(Temporary no UF-TV until further notice)
Watch LiVE by using the player at : VAUGHNLiVE.TV
or use one of our LiVE feed MiRRORS from:
Watch the REPLAY* by using the player at : FILMON.US
*= Not every friday.
---
Tracklistings:
DANiEL WANROOY
Rodriguez Jr – 2 Miles Away
Nora En Pure – Diving with Whales (Daniel Portman Remix)
BORDERLESS ft Zerafina – Only You
Baggi feat Sylvia Tosun – Time Painter (Dub Mix)
Oliver Englafjord – Solsetur (BORDERLESS Remix)
Pryda – Lillo
ID – ID (DW)
Schala – Alpha Shear
Jason Ross & Seven Lions ft. Paul Meany – Higher Love
Above & Beyond – Balearic Balls
Maor Levi – Returning
Dan Dobson – Lima
Kyau & Albert – All Your Colours (Ost & Meyer Remix)
BORDERLESS & Iossa – North & South (LTN SUNRISE REMIX)
Evgeny Lebedev & Djiva – Beam Of Light
Sander Kleinenberg – Feels Like Home (BORDERLESS Dub Remix)
Daniel Wanrooy & Cuesta Loeb – All My Life
Mike Shiver – Ahh
Above & Beyond ft. Zoe Johnston – No One On Earth (Gabriel Dresden Remix) (Above Beyond Respray)
Axis – Echoes
Myon & Omen – In The Rain feat Alissa Feudo (Myon Club Mix)
MatricK – Rattle
OceanLab & Above & Beyond – On A Good Day (ilan Bluestone Remix)
Gareth Emery & Standerwick feat HALIENE (Saving Light)
Marco V – Colored Glass
Claus Backslash – Save You
DANNY PALM
Prana – Voyager III (Oforia & Tsuyoshi S Vs Dede Remix)
Relativ – The Impact (Original Mix)
Fender Bender & Modus – Elephant (Original Mix)
Electric Universe – Psychedelix (Original Mix)
Relativ – Out Of My Mind (Original Mix)
Liquid Soul – Nirvana (Activa Remix)
Pop Art – Disco Madness (Original Mix)
Vandeta – Radiation (Original Mix)
Electric Universe – The Prayer (Spirit Architect Remix)
Protonica – Northern Storm (Faders Remix)
Pixel & Wrecked Machines – Mother Funker (Outsiders Remix)
Spirit Architect – Vertigo (Original Mix)
DigiCult – Days In Space (Outside The Universe Remix)
Talamasca & Stryker Ft Lucid – Boom Fucking Boom (Original Mix)
John 00 Fleming – Dawn Over The Amazon (Jordan Suckley Remix)
Fabio & Moon – Bug's Nightmare (Sesto Sento Remix)
Vini Vici – Fkd Up Kids (Original Mix)
Berg – Randa (Extended Mix)
Phanatic – Peace, Love, Unity, Respect (Album Mix)
Liquid Soul & Zyce Ft. Solar Kid – Anjuna /Symbolic & Outsiders Remix)
Fatboy Slim – Right Here Right Now (Fender Bender Remix)
Neelix – Wherever You Are (Mystical Complex Remix)
Zyrus 7 – Reflections (Original Mix)
Ace Ventura – Rebirth (Gaudium Remix)
Phanatic – The Dark Side Of The Universe (Original Mix)
Symbolic – Signs Of Revolution (Phanatic Remix)
Gaudium & Amok & Martin Vice – Crank It Up
Coming Soon!! – Trip Up & Fly (Original Mix)