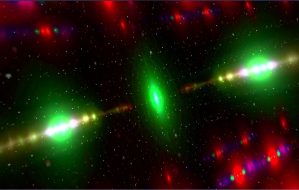 UNLiMiTED FRiDAY 645 XXL
FRiDAY MARCH 31st 2017
(LIVE) 11AM PST/2PM EST/8PM CET
(Note: Due to a YT-a-like issue, we can't broadcast on VAUGHNLIVE no more. However, UF-TV HD will return later in summer 2017 !!)
UNLiMiTED FRiDAY is proud to pressent:
" UF 645 XXL – DOUBLE D EDiTiON "
Starting Friday March 31st at 2:00 PM Eastern / 20:00 CET!
The full lineup includes:
Friday March 31st 2017 (APPROX Times):
2:00 PM EDT / 20:00 CET – DANiEL WANROOY (.NL)
4:00 PM EDT / 22:00 CET – DANNY PALM (.SE)
Tonight a special UF-DUO edition, presenting "DANNY PALM" from Sweden and "DANiEL WANROOY" from The Netherlands. As time progresses, some DJs have so much content, they also create their own cast. We have granted persmission by these artists to also broadcast their show on UNLiMiTED FRiDAY...
Read More