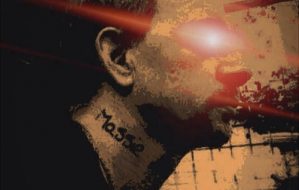 UNLiMiTED FRiDAY 641 XXL
FRiDAY MARCH 3rd 2017
(LIVE) 11AM PST/2PM EST/8PM CET
(Note: Due to a YT-a-like issue, we can't broadcast on VAUGHNLIVE no more. However, UF-TV HD will return later in summer 2017 !!)
UNLiMiTED FRiDAY is proud to pressent:
" UF 641 XXL – MASSiVE MEGA MASSiE MARATHON "
Starting Friday March 3rd at 2:00 PM Eastern / 20:00 CET!
The full lineup includes:
Friday March 3rd 2017 (APPROX Times):
2:00 PM EDT / 20:00 CET – MASSiE (.NL)
Tonight a special UF-SOLO edition, presenting "MASSiE" from The Netherlands. This DJ has been with UF for quite some time now. Knowing him being a vinyl-junkie, the majority of his sets are pure 12inch plastic spun gold. Along with his signature tricks and fx he will pump your heart-rate up in a matter of minutes...
Read More